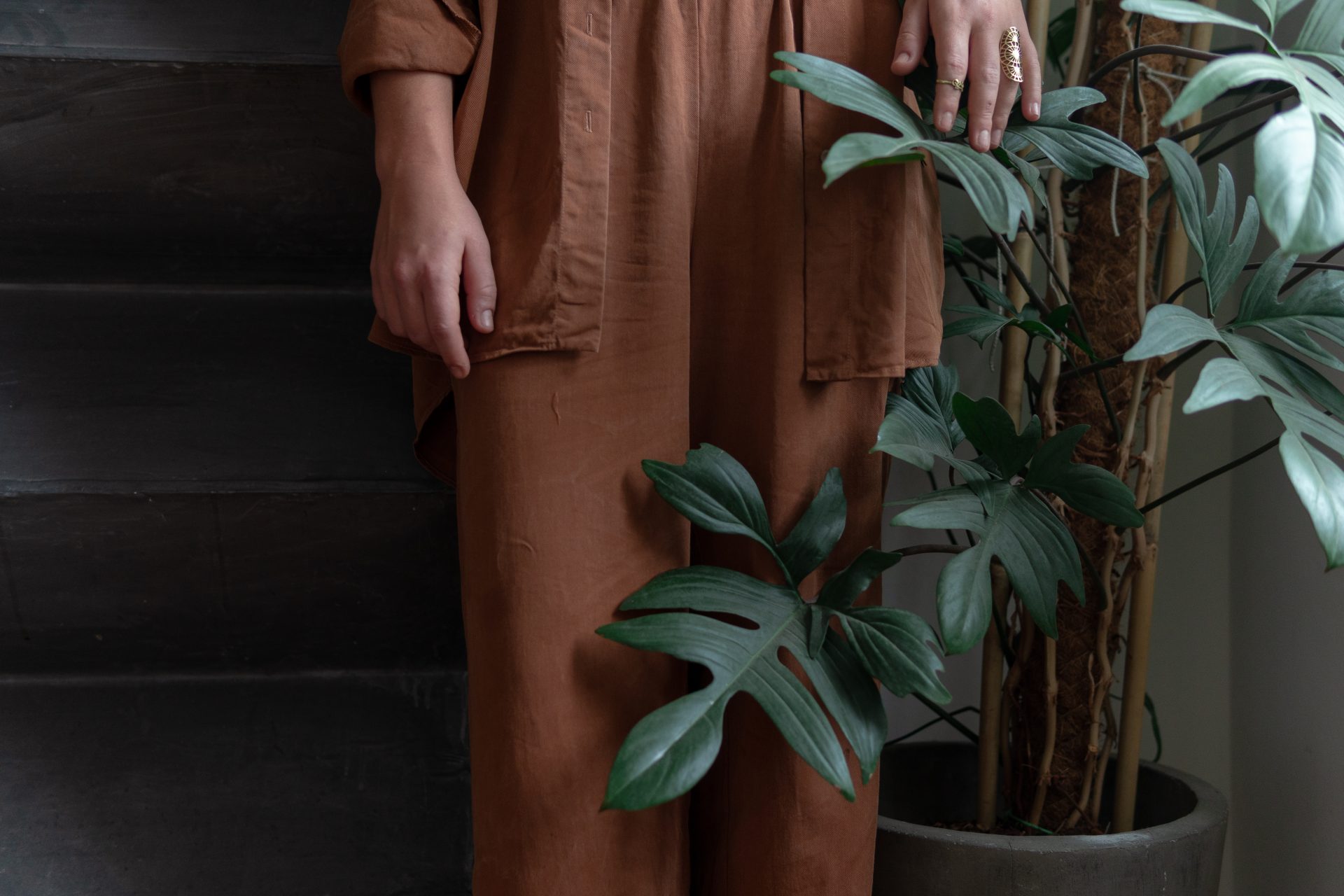 NNEDRE. How social art met fair fashion. Interview.
I keep wandering through life with the belief that everything will simply fall into place. That does not mean, I am just leaning back and wait for life to happen! It means that I trust the right chances to come up – and make sure to take them, once they open up to me.
The love story between me and the Russian fair fashion label NNedre had a similar start. I was in the middle of an art project and new I still needed to come up with a fashion concept for a video shoot, I knew I wanted it to be monochrome and the pieces had to live up to my expectations of sustainability and ethical production. And then it just happened … read the interview I did for NNedre to discover our story!
---
How did you get to know about NNedre?
NNedre was introduced to me by a dear common friend, who believed the style and ethics could match mine. She was right. It was a match made in heaven as only one week later we had the chance to collaborate on a project.
What is your photo and video project about for design week?
"GROWNthisway – an aesthetic attack on a societal behavior"​ is a social art and awareness project that challenges our perception of societal norms in regards to form, colors and sizes – of both, the food we consume and the bodies we live in. It was exhibited at Vienna Design Week 2019. In this photo series, I juxtaposed images of unusual foods with images of extraordinary people in order to question our perception and consumer behavior in an artistic way. The project was complemented by a photo series of body – and food-studies as well as a project video that once again shows the uniqueness of being 'special'.
The NNedre cotton suits were used for some of the pictures and all interviews and gave me the opportunity to stick to the visual color patterns I developed but also to unify the look of all models in order to avoid presumptions and bias from viewers based on the model's clothing. As the project GROWNthisway was focussing on sustainability and social issues, the ethics of the brand were another huge plus in the collaboration.
How long do you live by the principles of sustainability?
After watching a shocking movie on food production at the age of 14, I went home to my mother and told her I would not eat meat anymore. I stuck to that decision ever since. Over time and by a lot of research I learned more and more about food production and sustainability issues. From there my research took me to the topics of fair fashion, zero-waste and social entrepreneurship. It took me some time to change my habits and lifestyle but since I am around 17 or 18 I try my best to live the most sustainable lifestyle I can in any area of my life. At that time I also started my blog "stellamina.com" to share my findings and knowledge with others and hopefully inspire them. Together with other bloggers, I wrote the ebook "Wardrobe Revolution" to raise awareness for sustainability and social aspects in the fashion industry. In my work as a photographer and creative consultant I only work with companies and brands that share my values and that promote sustainability or social topics.
How does your day usually start?
My day usually starts with a cup of coffee, followed by a cup of tea to stay hydrated. I then do some form of exercise. Depending on the weather and my mood It is either yoga, road cycling or going to the gym. Only after exercise, I feel ready for the day. I will then have a nice homemade breakfast and start tackling the day's to-do list.
Do you already have your favorite things from NNedre?
My all-time favorite is my brown cozy sweater in winter and my brown pants and shirt duo in summer. Both of them I usually wear 4 out of 7 weekdays.
What I love about them is that they underline my natural and simple style, are super cozy and yet they look like I out thoughts in what to wear and look styled.
As a piece for special days, I love my open back chemise in mint. It's a one of a kind piece that makes you feel special the moment you put it on.
What are your plans for the next year? (projects, study)
I moved to Italy only a few weeks ago as I needed some change in my life after almost 5 years in Vienna. I will be working on different creative projects and hosting yoga lessons and if everything goes after plan, start a master course in "New Media and Interaction Design" to learn even more tools for creative communication of social topics.
But at this very point, I allow myself to let life happen and lead the way …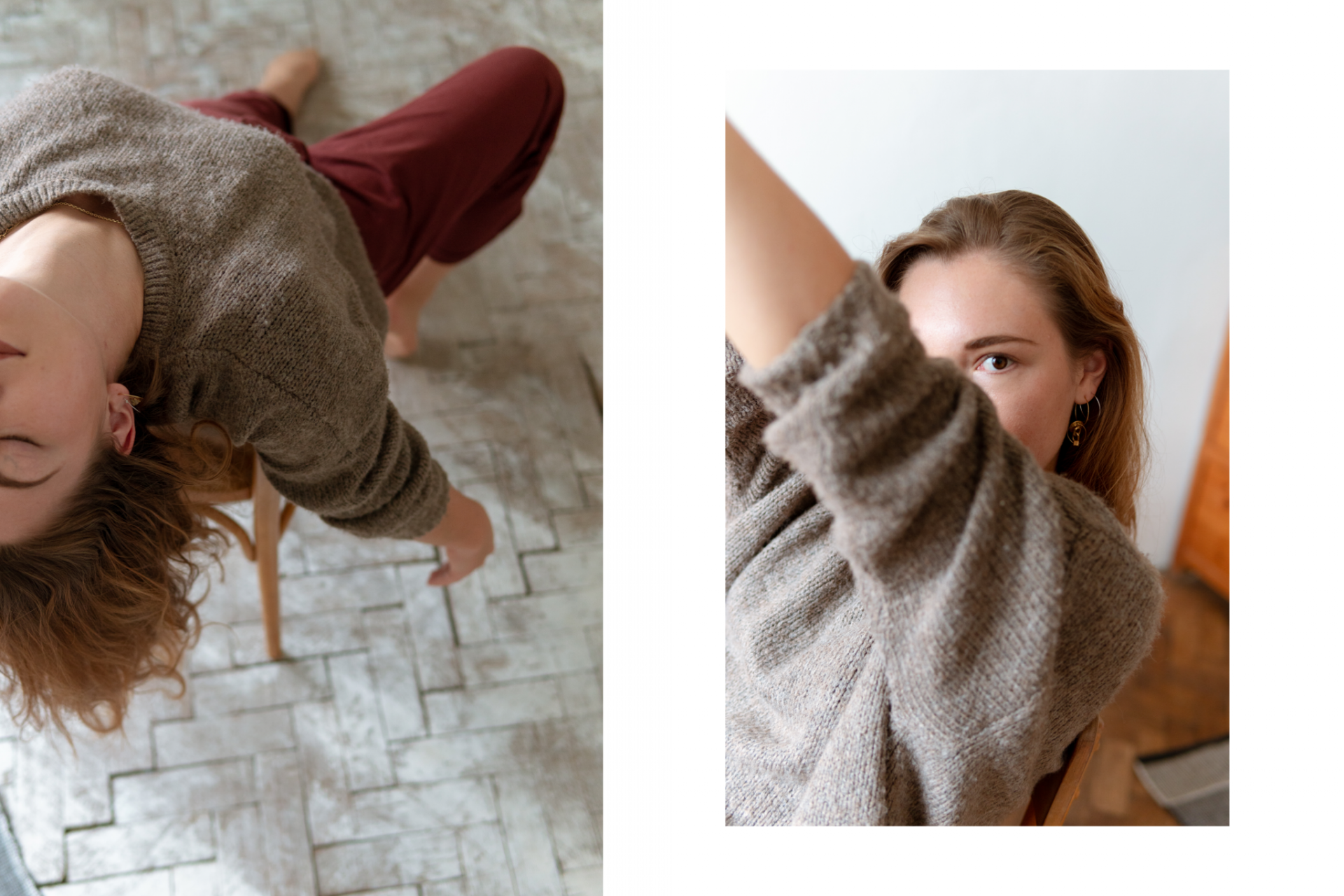 Clothing: NNedre
Images: Kristina Kulakova

** no advertisement