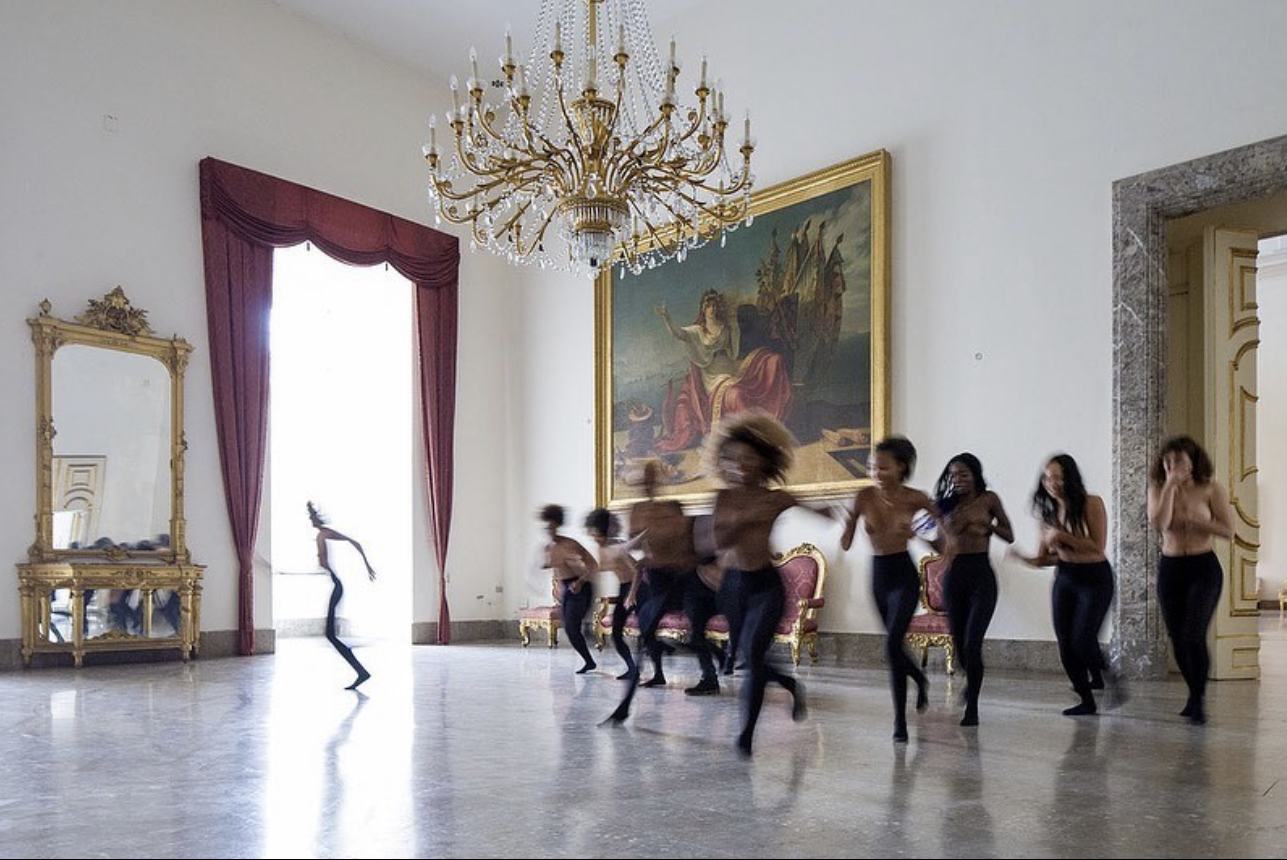 VUOTO – femininity and spontaneous sisterhood
What happens, if you gather women that have never met before in a room, make them comfortable to undress, and take out a camera? Electricity! I can only relate to two different projects of my own, where nudity and feminity played a major role. The energy in the room was indescribable. There is something so pure and honest about those "naked encounters" of women, especially if they haven't met before. The female body and the feeling of connectedness is something that seems to attract me to the artistic works of others. Something that I also see in the beautiful project VUOTO by photographer Giuseppe Palmisano.
I discovered VUOTO already some years ago trough instagram. I was equally captivated by the aesthetics and message of the project, as put-off by the fact that I only saw Caucasian women. Yet I sticked around – and was rewarded by discovering VUOTO II, his second circle project capturing 150 black women. His latest circle 'Il VOSTRO VUOTO" completely broke all boundaries of origin.
"Shy at first, the atmosphere in the palace became electric as the women took off their clothes."
"Once they came together the mood was one of euphoria, togetherness and confidence."

Giuseppe Palmisano
I gathered some of my personal favorite pictures of the project here below. ​Discover more about the project here and on Instagram.
VUOTO 1
VUOTO II
IL VOSTRO VUOTO
Vuoto is a cycle of performances, born in 2017 which, three years from then, has involved more than 400 women of every age and nationality. The performative cycle started with two open calls to 300 women – 150 white women and 150 black women – and it came to conclusion with the shot of analog photographies Including all the women that could not join the first official calls.
about the artist
"Giuseppe Palmisano (b. 1989) is an Italian artist from Ceglie Messapica, in Apulia region.
He combines the theatrical experience with photographic research, giving life to performances and collective works of great impact and great aesthetic sense. He began his career as an actor and clown to arrive at photographic research. In 2015 he publishes his first book "Oltrepensare". In 2017 he made "Vuoto" a piece of art involved 150 women. In 2019 he sold his artistic identity as "iosonopipo" in an auction on eBay." (BIO – Giuseppe Palmisano)